More Madison students referred to Youth Court than received citations in 2018-19 school year, report shows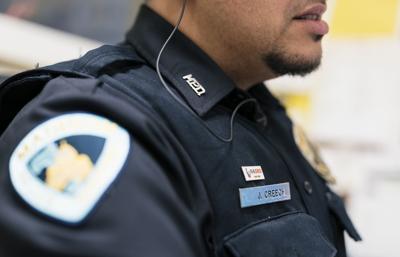 Madison School Resource Officer Justin Creech speaks during an interview at Madison West High School in April.
BEN BREWER
For the first time in the last four school years, more students in the Madison School District were referred to Youth Court in 2018-19 than those who received a municipal citation, according to the Dane County TimeBank.
The Dane County TimeBank is an organization that works to connect people and organizations locally to address challenges in the community. Its Youth Court provides alternative, restorative justice-oriented approaches to help youth address city ordinance violations without having to pay a fine or have a conviction record. 
The Youth Court received 59 referrals, according to the data released on Thursday. The Madison Police Department earlier this year said 45 school-aged youth had been cited in the city's schools.  
The Youth Court referrals were a slight increase from the previous two school years. In both 2016-17 and 2017-18, 48 referrals were made. Just over 75 were made in 2015-16.
MMSD has partnered with the TimeBank since 2008 and has worked with more than 600 students in an effort to provide an alternative to ushering students through the criminal justice system. Officials with the organization said releasing its data to the public was an effort to be transparent and provide nuance to the larger conversation Madison has had over the role of police in schools.
"It's a complex thing. It's always a good thing if a child doesn't end up with an arrest and a record associated with a mistake that they made," said Lorrie Hurckes Dwyer, Dane County TimeBank's executive director. "So it's good the alternative exists. But the complex thing is could there have been a different decision made in the moment that didn't involve law enforcement at all? Could it have been an incident that the school responded to?"
 Download PDF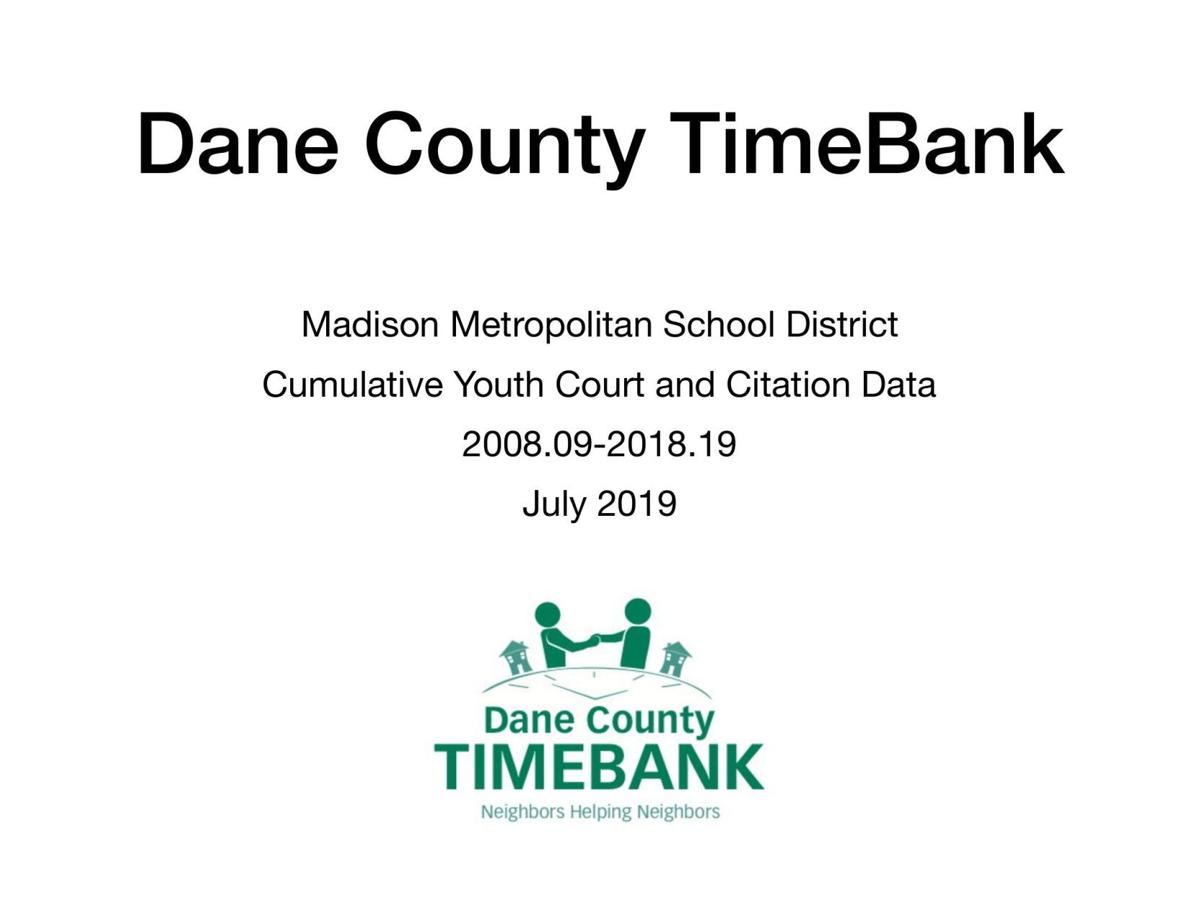 Referrals to youth courts in schools are typically made through a collaboration of school resource officers and leadership. Several options are available for students who are cited at school. The Madison Youth Restorative Justice Initiative ss automatically available for youth aged 12 to 16, while the County's Community Restorative Court serves 17-25-year-olds but must be individually screened and selected in order to take part.
Last school year, a decision was made by TimeBank and its partners to have students aged 12 to 16 automatically eligible for the Madison Youth Restorative Justice Initiative. Students who are 17 or 18 years old are individually screened and selected to take part in the city and county services that are offered, including the Dane County Community Restorative Court.
Students who are truant are not sent to the TimeBank's restorative justice services because the school district has its own truancy court as an alternative. Of the 45 citations MPD gave last school year, 19 were for truancy.
Still, that leaves some 17 and 18-year-old students who receive formal, non-truancy citations in school not automatically referred to the community restorative court. That reality exists despite the number of citations declining significantly in 2018-19.
"I am encouraged by the fact that ticket numbers are going down, but I'm concerned about the students who are not being referred to Youth Court as a first step before they are issued a formal citation," Hurckes Dwyer said.
TimeBank is planning to emphasize more proactive approaches to restorative justice aside from its Youth Court option.  
"Youth courts are good because they interrupt the school to prison pipeline in a way, but in a lot of circumstances there should be something else that is not tied to law enforcement at all that could just as easily address a situation," Hurckes Dwyer said. "We want to focus on community building … we want to shift to help create healthy communities because it's healthy communities that create safe communities."